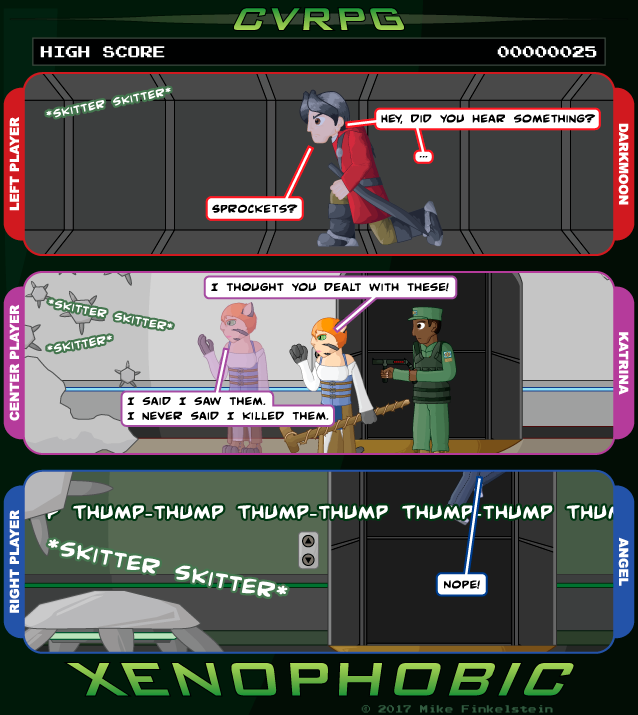 When evil spreads across the land, and darkness rises and the monsters roam. When the creatures of the night make beautiful music, and the things that go bump in the night go bump with greater enthusiasm. When the world is in peril and is in need of a hero...
These guys are, sadly, the best the world can hope for. These are the adventures of the heroes of CVRPG. They mean well, they try hard, and occasionally they do the impossible...
They actually do something heroic.
08/16/2017 00:00
We're heading into the back-half of summer now, and with that brings GenCon. We will be at GenCon 50 this year (or "were there" if we forgot to update this news after the fact), selling our wares at the Dodeca System Games booth. You should come check us out.
In other news, I need to stop having so many projects so I can finish up some work on this site. Sigh...